Printing with White Ink
Explore the digital printing method that makes it simple to print your PMS color accurately.
How printing with white ink works.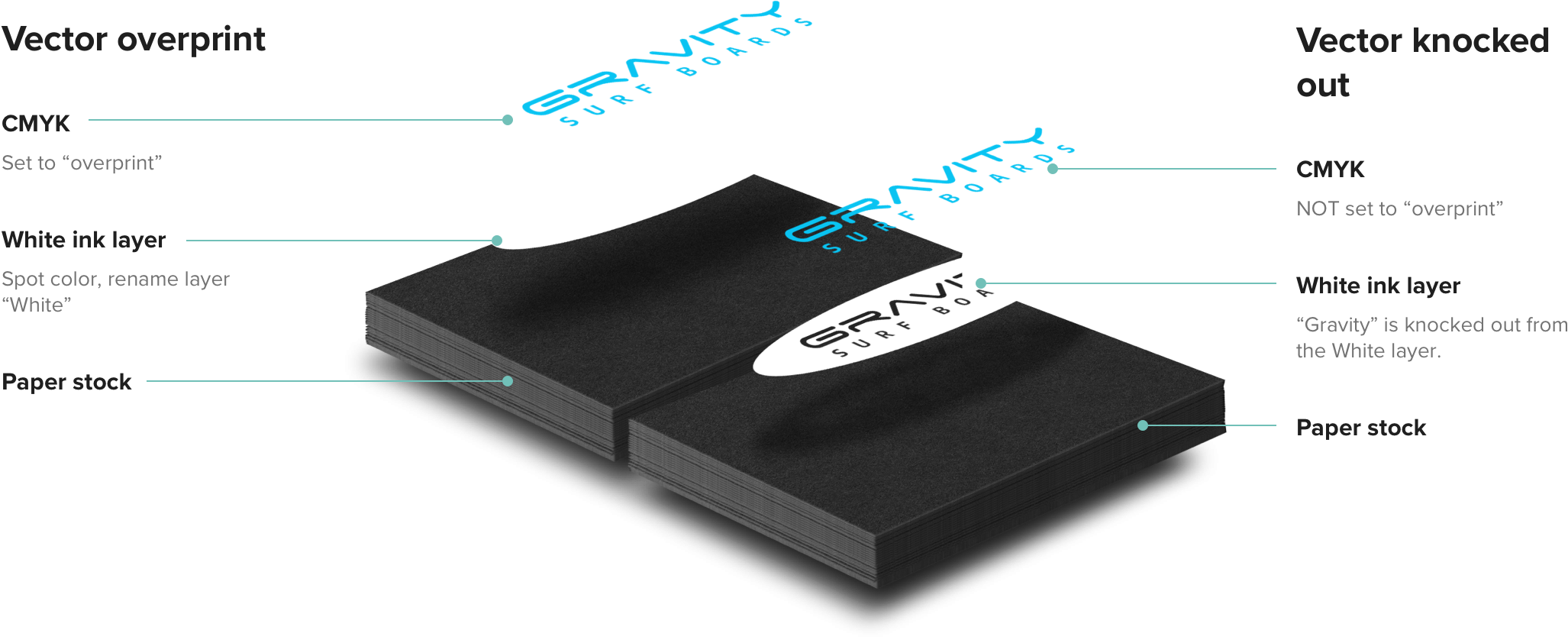 Overprint verse knocked out, the difference is clear

---
Raster images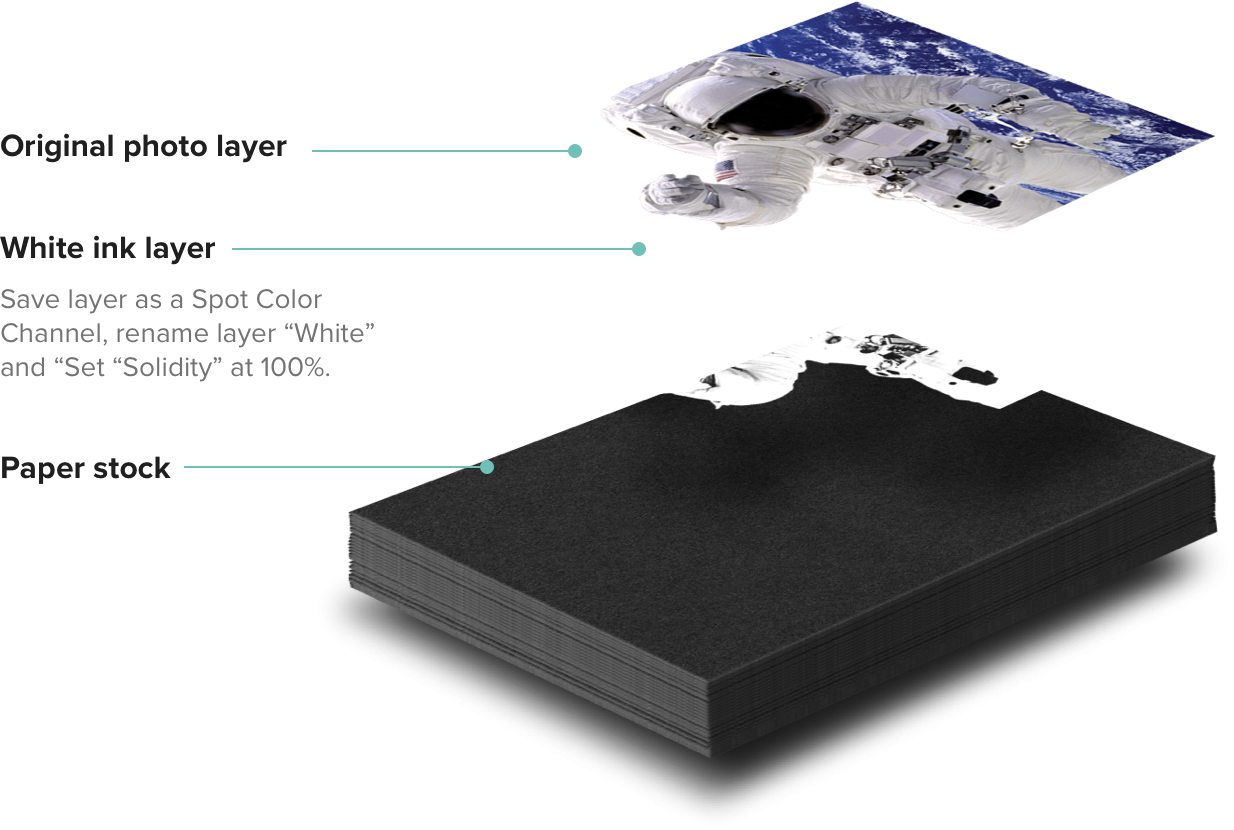 Frequently asked questions
If white ink is transparent, how will it appear on really dark paper?

Great question. All inks are technically transparent. White ink is made from a very light pigment, and by printing multiple layers of the same ink we are able to achieve a solid coverage of white on any color substrate. It will always have a slight appearance of discoloration, but not enough for most designers to be concerned. White foil stamping is a way to achieve a higher density of white, but it will have a shine vs. white ink's matte finish. White ink being printed beneath four-color images on colored stock is the only process to ensure a crisp 4 color image appears on a dark colored paper stock.

Can I use white ink underneath type/words to achieve a specific PMS color match?

Yes, you can use white ink as a base layer to any full color (CMYK) printed item – whether text or an image. However, registration can shift ever so slightly so our production team will ensure you file is setup correctly. We will slightly 'choke' the white so that any registration of the CMYK color printing on top of the white doesn't show through white edges. Our craftsman are extremely talented.

Can I combine white ink with foil stamping on my business card or invite?

Yes. Printing white ink is a standard digital print process for our team. If you wish to adding other finishing techniques such as our foils, you can do so. Some clients will use our silver foil process and overprint this foil to create a range of colored foils. The possibilities are endless.