Reduce print management time by 30-60%
Why add another franchise location's print needs to your to-do list when the storefront can do it all, while saving you time and money? Provide the best service to your internal clients without worrying about protecting your brand from a visual perspective.
Get in touch with our team to discuss your print needs and schedule a demo!
One centralized platform for all your locations and managers.
Online proofing for accurate results and reduced waste.
Budget and order approval workflows to control spend and have oversight.
Reduced costs due to the automation connecting Web2Print and print equipment.
Print On-Demand
The king of short-run, highly personalized, digital printing options allows for orders to be printed as they are placed. This reduces any wasted over-prints from obsolescence and allows for the greatest personalization.
Master Orders
Some items are simply best ordered in bulk. That's ok with Web2Print. Place a master order and allow regional offices to order against that inventory. Chargeback local markets or allow it to be no-charge items. These items are simple pick-n-ship – fast and easy.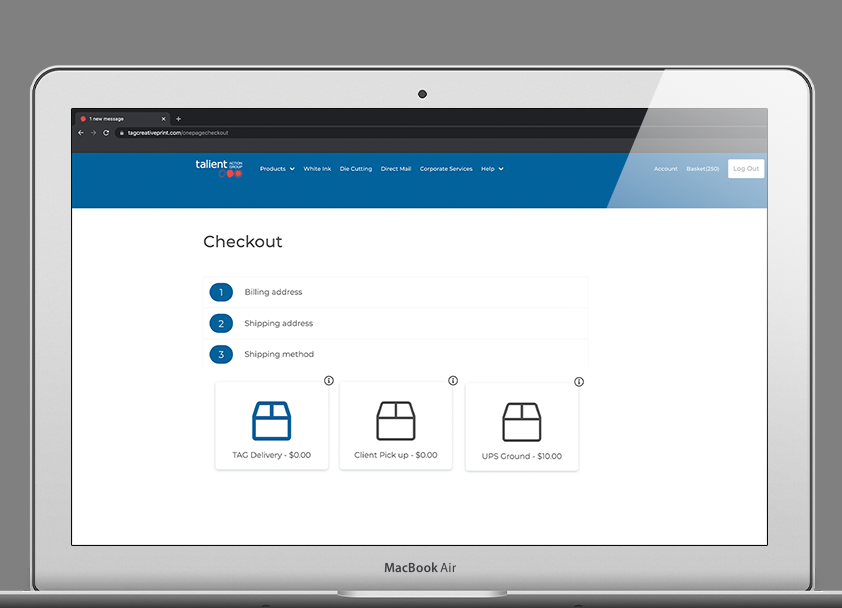 It's Easy
Web2Print automates the process of ordering, proofing, and printing–resulting in time and cost savings.